Yes,
hydraulic valves
are designed to handle different types of fluids and pressures. The specific type of hydraulic valve and its components will determine the compatibility with various fluids and pressure levels.

Hydraulic valves can handle a range of hydraulic fluids, including water, oil, and synthetic fluids. However, it's important to check the manufacturer's specifications to ensure that the valve is compatible with the specific type of fluid being used. Different hydraulic fluids can have different properties and viscosities that can affect the performance and lifespan of the valve.

Hydraulic valves can also handle different pressure levels, depending on the design and intended application of the valve. Some hydraulic valves are designed for low-pressure applications, while others are designed for high-pressure applications. The maximum pressure capacity of the valve will be listed in the manufacturer's specifications and should be selected based on the intended use and operating conditions.
Overall, it's important to choose the right hydraulic valve based on the type of fluid and pressure level required for the specific application. This will help ensure the valve operates effectively and safely over its lifespan.
KHB-1/2 3/4 1NPT standard stainless steel flange ball valve ball valve pressure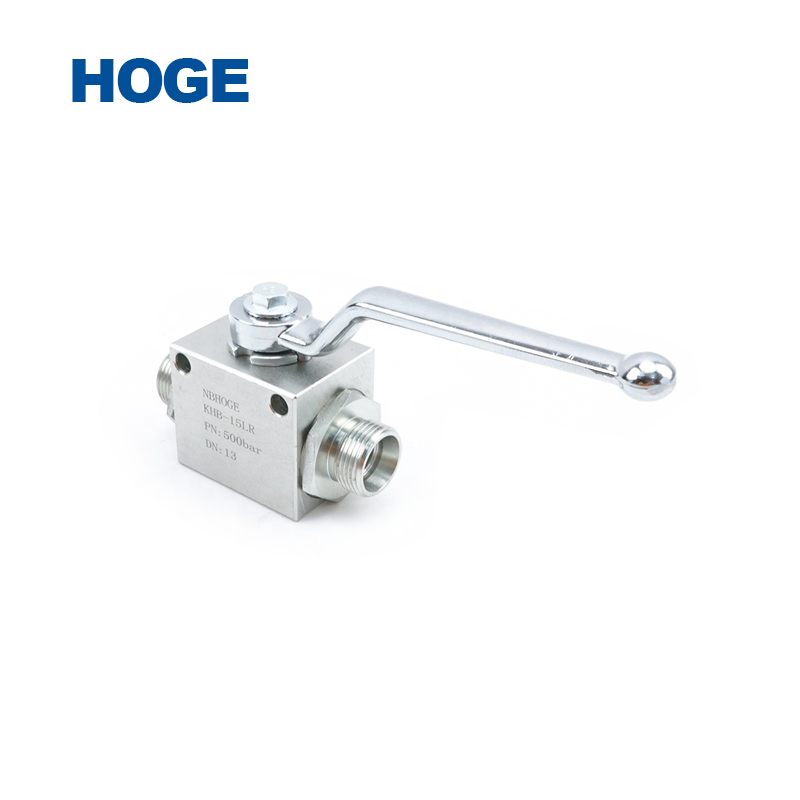 Features
(1)Product code:
KHB-Valve block Ball-Shaped DN04-25/40
KHB-Sleeves Ball-Shaped DN32/50
(2)Thread Size or the pipe diameter and connection type
G1/2
(3)Valve and joints material/Ball and spindle material control
1-Carbon steel 、4-Stainless Steel
Custom according to your drawing or samples
(4)The seal material
1-POM、4-Polytetrafluoroethylene 5-PEEK
(5)Joint seal and Control spindle seal
2-NBR、4-FPM、6-EPDM
(6)Handle Type:
04-Casting zinc crooked handle
05-Steel straight handle
06-Steel crooked handle